International Conference on Reliability and Survival Analysis 2003
hosted by the
Department of Statistics
USC-Columbia
May 21-24, 2003
The Department of Statistics, with its Center for Reliability and Quality Sciences, at the University of South Carolina is organizing the International Conference in Reliability and Survival Analysis 2003 (ICRSA2003) to be held on May 21-24, 2003, on the campus of the University of South Carolina in Columbia, SC USA. This will be the fourth such world-wide conference on these topics in the past twelve years. The objectives of this conference are to bring together senior researchers, young researchers, and practitioners from around the world who are working in the areas of reliability theory and its applications, survival analysis, and related topics to learn about current work and future trends for research in these areas. The theme of the ICRSA2003 will concern "Advances, Current and Future Research in Reliability and Survival Analysis." There will be both invited and contributed paper sessions with a mix of senior and junior scientists. In addition, it is planned to have five plenary sessions during the two and a half days, with each session consisting of a 40-minute presentation by a special invited speaker, plus discussion.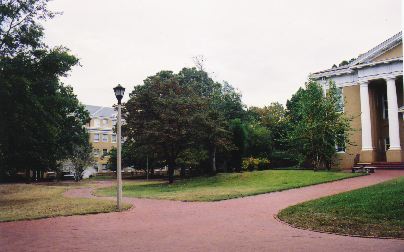 Also, there will be sessions devoted to contributed poster presentations by graduate students and beginning doctoral researchers. These sessions will provide the students and beginning investigators in the field with an opportunity to discuss their work at length with other participants and to closely interact with leaders in the focal areas of the conference.
The general focal areas of the ICRSA 2003 are important in engineering, industrial, medical, public health, pharmaceutical, and biological settings, among others. The conference will bring together both established investigators and new researchers, as well as practitioners, for an extended period to learn up-to-date research results and methodologies and to discuss future directions.
The local arrangements committee includes Professors Edsel Pena, Joe Padgett and James Lynch. For further information, contact any one of these at the Department of Statistics, University of South Carolina, Columbia, SC 29208 USA (telephone 803-777-7800) or by e-mail (pena@stat.sc.edu, padgett@stat.sc.edu, lynch@stat.sc.edu).



Conference Organizers and Other Information



Conference Program and Schedule



Local Arrangements Information and Registration



Travel Information